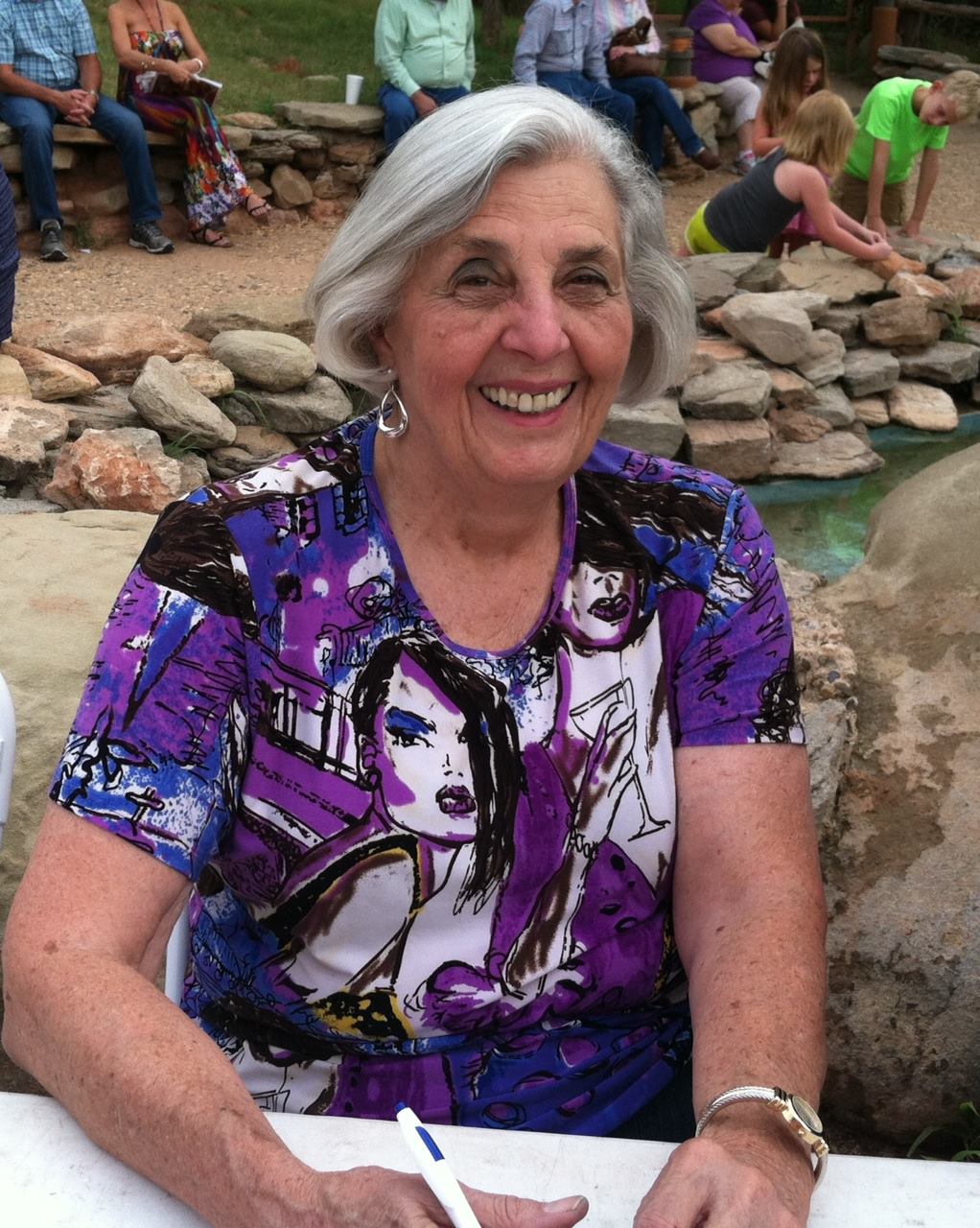 Visit Janette's Gallery!

Sunset Galleries:
Gallery 86
3701 Plains Blvd.
Amarillo, Texas, 79102

Email Janette
Travel has always been a part of Janette's life, and she sees the atmosphere and color of each place as unique and beautiful. Adapting her palette and media to the colors of the American Southwest, Cape Cod, Europe, Central America, and Ireland has increased her enjoyment of each area. Looking at the detail that makes each place unique aids her in painting her impressions. She paints "plein aire" and often uses her photographs for reference, which give her time to study and capture the mood of a particular place.

Growing up in Ponca City, Oklahoma, Janette has always had drawing and painting as a part of her life. While attending Ponca City High School and winning Scholastic Art Awards and scholarships, her art teachers encouraged her to observe and paint the things around her. Attending Oklahoma State University and studying with Doel Reed, Elenor Evans, Dale McKinney, Jay J. McVicker, and Ella Jack increased Janette's love for drawing, design and color. After receiving a Bachelor of Arts degree in Art with a minor in Education, she was a graduate assistant in the OSU Art department. She moved to Amarillo, Texas and taught art in the public schools and at the Amarillo Museum of Art. Vounteering as a Docent at the Amarillo Museum of Art gave her an opportunity to see and study fine works of art from many collections, as well as travel to many museums nationwide. Over the years she has studied with Stephan Kramer, Ben Konis, Ramon Kelly, Stephen Napper, Albert Handell, Maggie Price, and Jo Beth Gilliam. Janette continues to enjoy the evolution of her painting style and especially the use of color in new ways.

Janette's award winning work may be seen at the Colony Frame and Gallery and Sunny Side Up Gallery and Studio in the Sunset Galleries, both in Amarillo. Her work is in collections in Texas, New Mexico, Arizona, California, Washington, Massachusetts, Oklahoma and Paris, France. She is a Signature Member of the Lone Star Pastel Society, Amarillo Watercolor Society, and Amarillo Fine Arts Society, as well as an award winner of the Society of Master Impressionists of America.